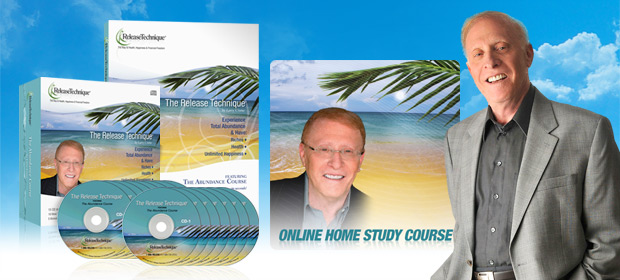 What would you like to change in your life right now?
Your mind works just like a computer. If you have a virus in your computer and you don't remove it, the virus will affect everything in your computer and it won't work properly.
The mind works the same way. Most of us are suppressing negative thoughts and feelings. When we do that, those thoughts and feelings don't go away. They get buried in the subconscious and interfere with your success, happiness, relationships, health… and more.
And just like a computer, if you try to install programs on top of a virus, those programs wont operate as intended as long as that virus continues to interfere.
That's why traditional self-help techniques that attempt to reprogram the mind, use positive thinking and affirmations just don't work.
What you are about to discover is a solution that really works.
For over six decades, the Release Technique has provided a step-by-step method to remove the negative thoughts and feelings that stand in the way from living the happy lifestyle you've always been looking for.
The Release Technique shows you how to go into your subconscious mind and easily remove the negativity.
You'll discover how to do it, prove it, and experience it for your self.
The effectiveness of the Release Technique is so profound, you'll experience results on the very first day.
You'll begin to drop everything that hurts, fears, burdens, disappointments, "I Can'ts"… and when you get rid of enough of them you'll find yourself, as thousands of others have… happy, healthy, peaceful, and capable of doing whatever you want, regardless of your situation or circumstances.
In fact, what you choose to do with the Release Technique is totally unlimited. It can be applied to any problem and every situation. It truly gives you the one single solution you've been looking for.
Discover how to make an immediate and significant change in your life… risk free.
You deserve to have an abundant and fulfilling life. But, you have to take the steps to make it happen. The good news is that the Release Technique takes you by the hand guides you every step of the way.
Because we want to make sure that the Release Technique is right for you, we've made it completely RISK FREE.
If you start the program and don't feel like it is working for you, you can return it for a full refund within 30 days.
So, take the first step right now to learn a whole new power and quality of living that is just waiting to burst out of you.